"Love where you live." It may sound like a simple concept, but it's an important one. While there are many things to take into consideration when it comes to deciding where to live, a vibrant neighborhood is especially sought-after among urbanites. Our luxury apartments in Irvine deliver that and then some! Here's a closer look at five fabulous things to see, do, and discover near Irvine's upscale Skyloft Apartments.
1. THE CUT – Handcrafted Burgers
Looking for the perfect spot to grab lunch, dinner, brunch or drinks? Look no further than THE CUT. Open seven days a week, THE CUT is all about "comfort food with a twist." The original menu brings together quality ingredients, classical and rich flavors that end up in a vast menu that you can't miss. Don't forget to check out their weekend-only brunch options. Abundant indoor space and signature handcrafted burgers, cocktails and beers make THE CUT the perfect place to kick back, relax and recharge.
2. Harvard Place Shopping Center
When it comes to convenience, the Harvard Place Shopping Center has you covered. Whether you're craving Jamba juice, a good stretch, Mexican fare, or a manicure, you'll find it at this bustling marketplace located within easy walking distance of Skyloft.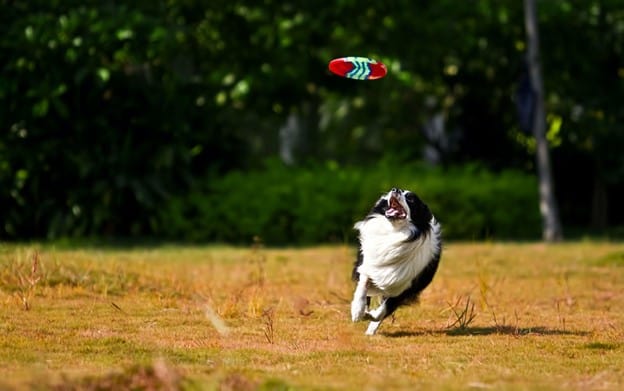 3. Central Bark Dog Park
Located mere minutes from Skyloft, this dog park offers next-level fun for Fido. Set on three acres on an open field, there's plenty of room for off-leash play at this beloved Orange County dog park. Central Bark also has a watering facility for dogs, covered seating, and lighting. Pet owners also love that there are separate areas for large and small dogs.
4. Andrei's Conscious Cuisine & Cocktails
A literal hop, skip, and jump away from Skyloft, Andrei's is all about serving up the best local and organic food. In addition to extensive lunch, dinner, and dessert menus available for dining in, Andrei's full menu is also available for take-out and delivery.
5. BLKdot Coffee
There's a reason why so many OC residents choose slow-dripped Vietnamese craft coffee as their morning go-to or afternoon pick-me-up. It is consistently roasted and brewed to perfection. In addition to its signature Iced VTM, this cult favorite coffee shop offers a full menu of hot and cold coffee and tea beverages as well as breakfast and lunch. And with four locations in Irvine alone, there's always a BLKdot Coffee within easy and refreshing reach.
While these and other attractions in and around the Irvine business district add to Skyloft's allures, you don't have to leave the comfort of home to live your best life. In addition to luxury apartments, Skyloft's apartments offer amenities including a luxurious lobby, impeccably styled gathering spaces, a dramatic rooftop lagoon, and the exclusive LUXE Bar — all on site. "Love where you live" takes on all new meaning when you join the Skyloft community.