We are all feeling the impact of the novel coronavirus and your community needs your support now more than ever. Volunteer centers, food banks, and shelters across Orange County are in need of more helping hands as social distancing and self-quarantines have forced many to remain at home.
Here are some ways you can safely help make a difference in our community:

Volunteer at a Food Bank
The Orange County Food Bank has seen a severe drop in its volunteer workforce since many are from corporations or businesses that send large groups of employees.
For more information on how you can help, go to capoc.org.
Second Harvest Food Bank of Orange County is looking for a "Harvest Truck Brigade" of about 100 people with mid-size pickup trucks or SUVs to be on-call daily, as well as a "Field Distribution Team" of volunteers to deliver food boxes on doorsteps and keep food moving at the food bank's 312 partner sites.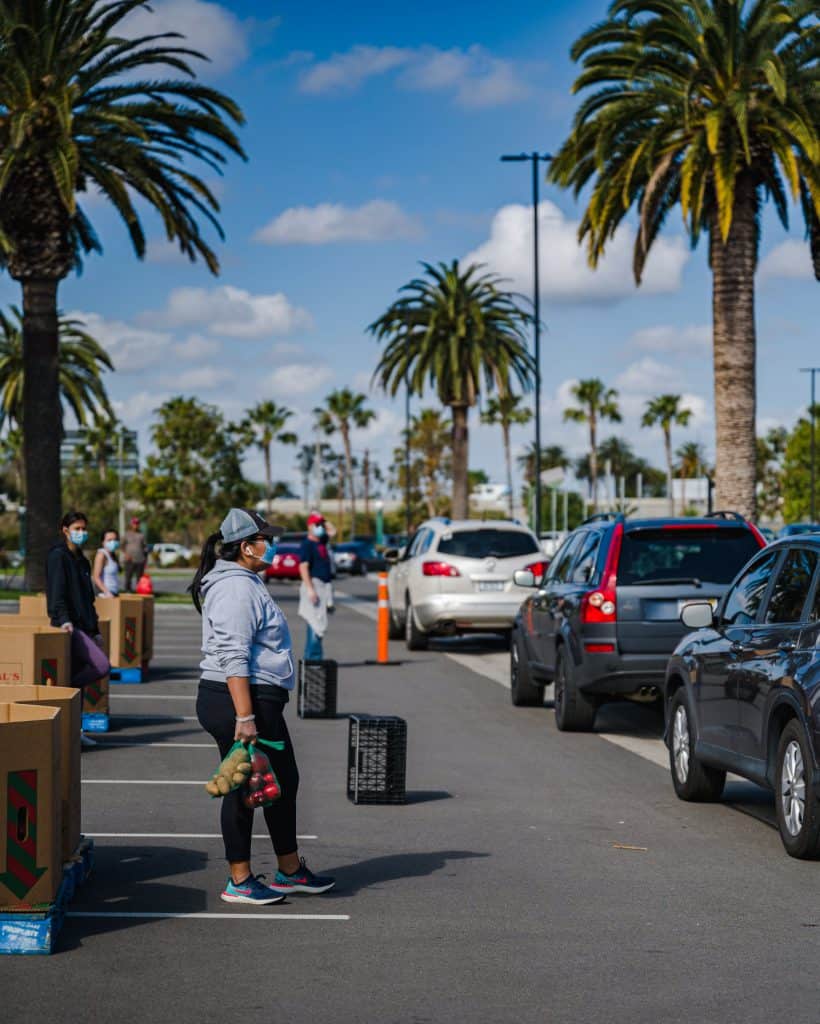 For more information on how you can help, go to feedoc.org.
Donate to a Shelter or Food Bank
During this time, many volunteer centers and organizations are running low on food items. These nonprofit organizations and food banks are at the front lines for providing Californians food and services and they need your help.
For a list of volunteer programs, food banks, and shelters in need, click here.
The Meals on Wheels Orange County program is in need of delivery drivers as well as donations for frozen meals they plan to deliver in small batches.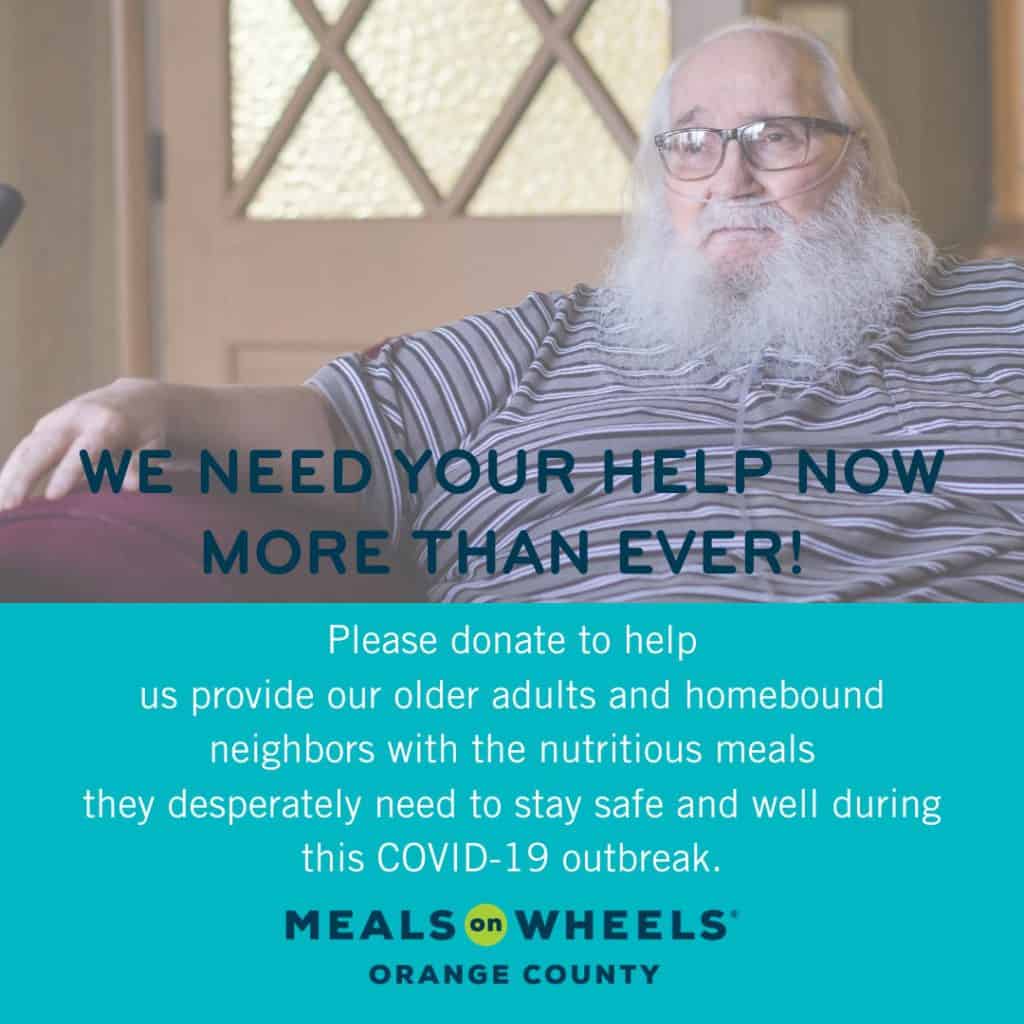 For more information on how you can help, go to mealsonwheelsoc.org.

Create Hygiene Kits
Help the Orange County Rescue Mission support families in need at Village of Hope and throughout Orange County by donating these hygiene items: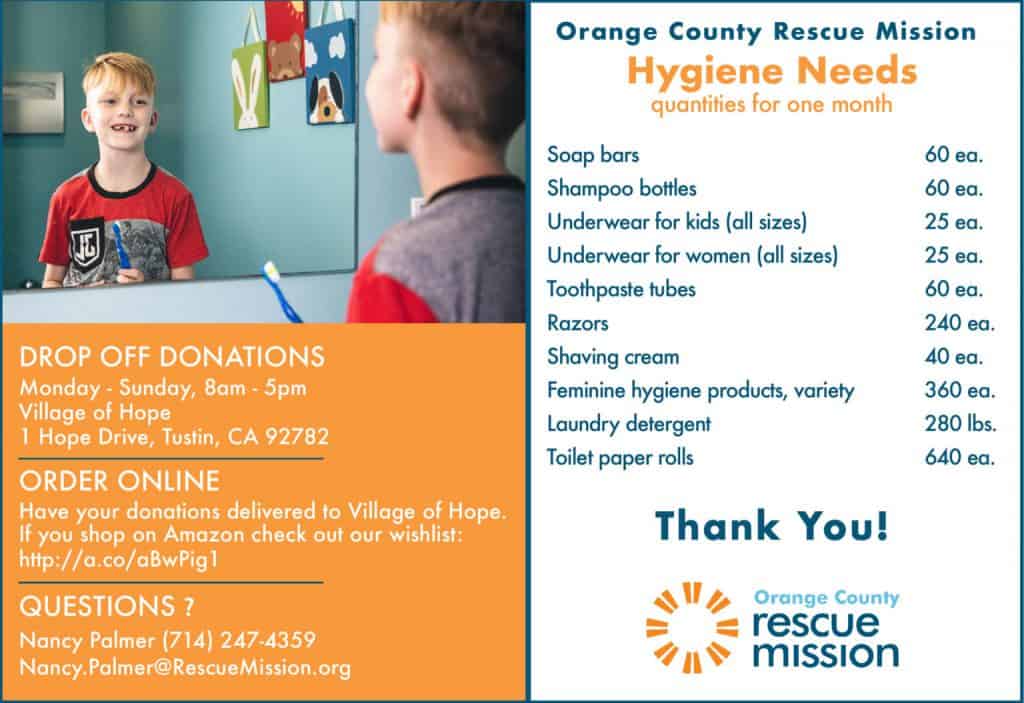 Bring your donations to Village of Hope, only an 8-minute drive from Skyloft Apartments. Or order online and have them delivered to:
Donate Blood
Those who are healthy and eligible donors are urged to donate at a nearby blood drive. The American Red Cross is seeing a steep decline in donations and they seek to ensure there's enough lifesaving blood for those who need it most.

To find a blood drive near you, go to https://www.redcrossblood.org/give.html/find-drive.

—-

For more information on how you can help our community of Irvine, CA stay healthy amid COVID-19, go to https://californiavolunteers.ca.gov/get-involved/covid-19/.

Click here for the California Department of Public Health's latest information regarding the novel coronavirus (COVID-19).