The birds are chirping, the sun is staying out longer, and now your allergies are acting up from pollinating flowers. It must be spring! Now it's time to dust the cobwebs of 2019 away with some spring cleaning. Thinking about deep-cleaning your home can be overwhelming, but we promise you it doesn't have to be! Don't waste your time trying to figure out what and where to clean, and how or with what. We've put together a short checklist of spring-cleaning tips and tricks that will help you make your home sparkle and shine.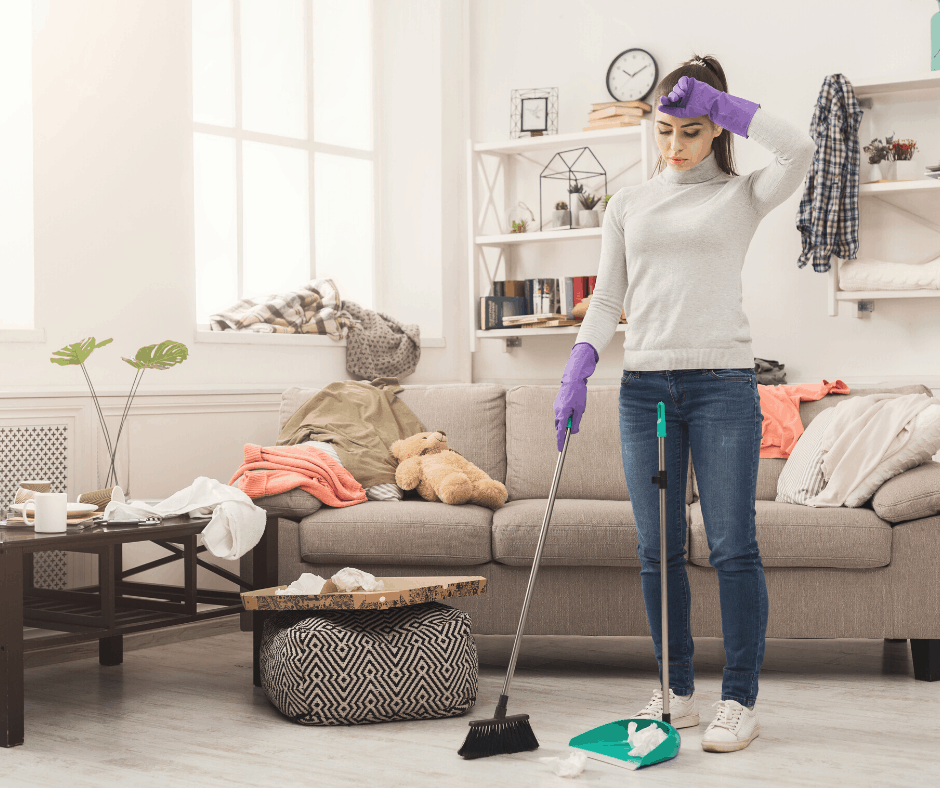 Clean Room-By-Room
Before you begin, it's a good idea to make sure you have more than enough cleaning supplies to get you through the entire home. Stock up on your go-to all-purpose cleaners, microfiber mops, and plant-based sponges from our local grocers and you're ready to go! Once the cleaning supplies are squared away, you'll want to decide which room to start your spring clean up. Feel free to skip over those spots that have recently been cleaned and focus on the areas that have been neglected all winter. Use a deep-clean checklist, like the one listed below, to get you started.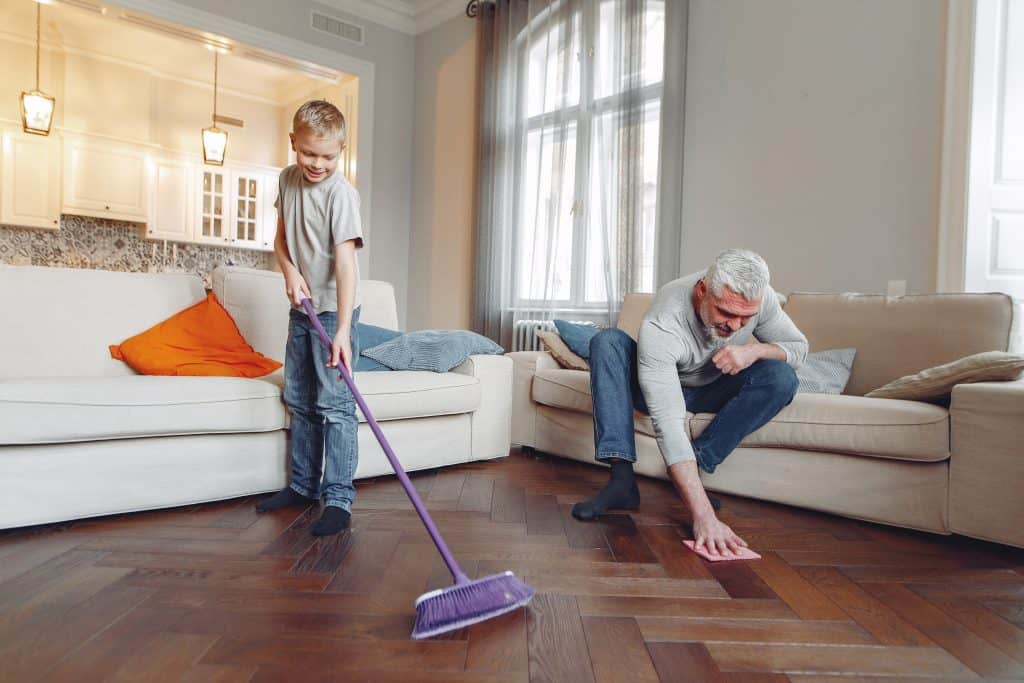 Get the Family Involved
Need a helping hand with your apartment cleaning? Ask the family to support you in your spring-cleaning efforts. Get the kids involved! You'll be surprised how quickly you can get through your workload when you work together as a team. Designate a special worker to disinfect doorknobs and light switches! Turn on a Cleaning Kit or Get Chores Done playlist and reward the group with a special treat when you finish!
Focus on These Areas if You Don't Know Where to Start
Cabinets & Bookshelves
If you aren't regularly wiping down and disinfecting your kitchen and bathroom cabinets with an all-purpose cleaner, you definitely should. We regularly touch these areas leaving dirt and grime behind, especially in the kitchen. Your bookshelves may not be touched as much, but they do collect dust. Be sure to give them a quick wipedown where necessary. You'll feel so refreshed to finally clean the bathrooms and have clean kitchen cabinets.
Windows
No one likes looking out a dirty window! Be sure to wipe down both inside AND outside the glass if you can. Give that sunshine a clean window to beam through. Pro-tip? Wash your windows on a cloudy day, so the sun doesn't dry the cleanser before you're finished.
Countertops
This may go without saying, but please wipe down your messes and spills as soon as they happen. Who likes a sticky or warped surface? Not us! Pay attention to the corners and edges to avoid any grime buildup.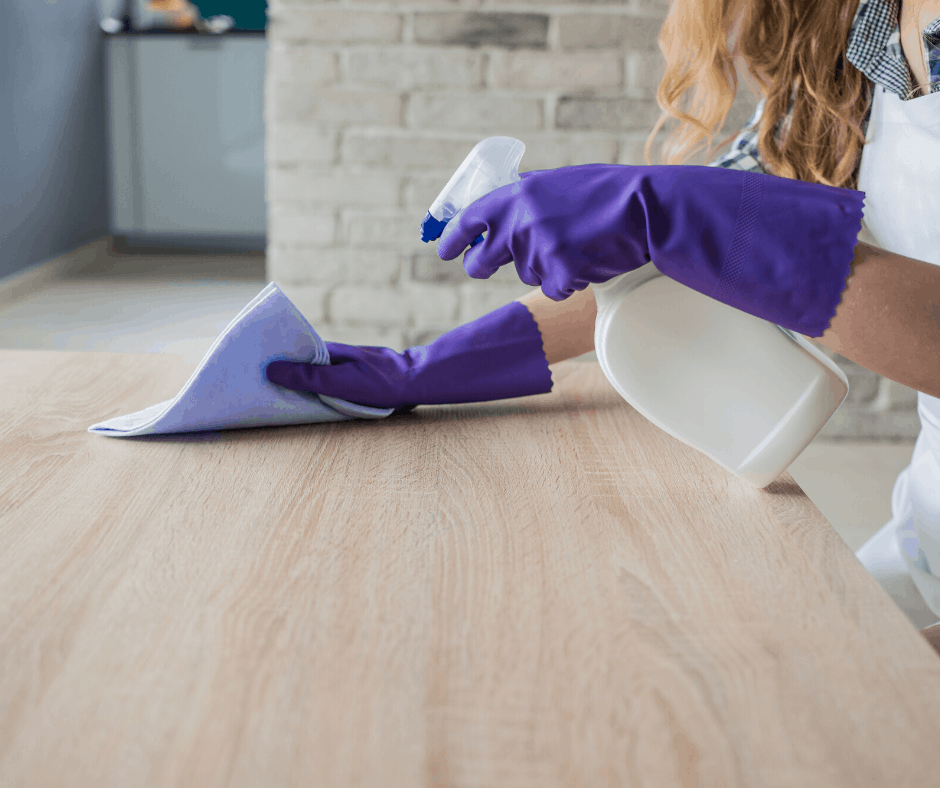 Wood Floors & Tiled Surfaces
Sweep, mop, shine, complete! Get those hard-to-reach spots with a portable vacuum cleaner or a vacuum with a removable hose.
Stainless Steel
What's the point in having the top-of-the-line Whirlpool stainless steel appliances if they don't shine like the top of the Chrysler building? Taking care of your top-quality in-home amenity appliances can be easy with a specialty cleaner, not with soapy water!
Refrigerator
Not just the outside! Spring clean your entire kitchen! Clean out any expired foods and take a Clorox wipe to the inside of the doors, shelves, and drawers.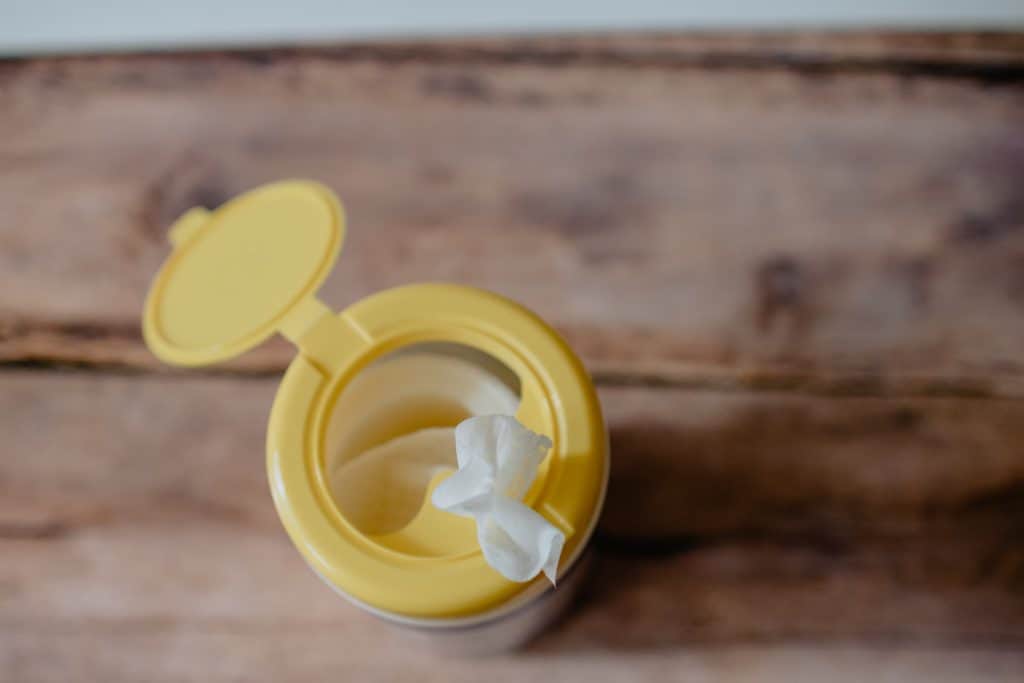 Carpet & Area Rugs
Highly-trafficked areas of carpet should be deep-cleaned more than once a year. Don't settle for a quick vacuum session. Instead, take the time to shampoo the carpet and rugs to keep your home clean and your immune system healthy.
Dishwasher & Washing Machine
It's crucial to keep these appliances clean, as we rely on them to clean our dishes and laundry! Clean out any bits of food or fuzz and run a cycle with a specialty cleanser. Run your washing machine with distilled white vinegar, baking soda and hot water, let it sit for 30-60 minutes, restart the machine, let the water drain, and wipe it dry.
Oven, Range & Microwave
Take out the oven racks and microwave plate and give them a good scrub with an all-purpose cleaner. The inside of the microwave can be easily cleaned by hand. For your oven, chip away any bits of food collected on the walls and on the range, spritz a bit of ammonia and wipe away the grime with a sponge.
What are your Spring Cleaning ideas or rituals? Let us know on Facebook or Instagram! If you liked this article, be sure to keep following the Skyloft Apartments blog here for the best of Irvine, California.
For more Spring Cleaning tips and tricks, check out some of these great sources:
Spring-Cleaning That Won't Take Over Your Life: 8 Hours, Start to Finish
Your Ultimate Spring-Cleaning Checklist
You Can Spring-Clean Your Entire House In a Day—Here's How